Caveat Chatter: Digital Communication and Mens Rea in United States v. Valle
POST WRITTEN BY: Jake B. Sher ('16), Pace Law School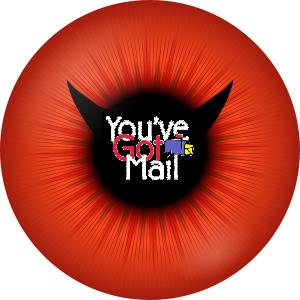 In a recent post, we discussed issues of mens rea as they related to internet search history. Digital communications, however, have also recently come under scrutiny. In the hands of an adroit prosecutor, they are equally as revealing and equally powerful evidence as an individual's internet search history.  Yet, when the prosecution relies exclusively on online communications to prove a defendant's mens rea beyond a reasonable doubt, a skilled defense team may be able to raise issues surrounding the actual context of the communications that may preclude a conviction.
In an opinion and order issued on June 30, 2014 Judge Paul Gardephe of the Southern District of New York conditionally granted former NYPD Officer Gilberto Valle's motion for a new trial on his conviction for conspiracy to commit kidnapping. The prosecution relied heavily on a mountain's worth of digital communications between Valle and his alleged co-conspirators. Unfortunately, none of the evidence against Valle had any corroboration outside of the electronic world, and Valle never finalized any of his alleged "plans." As a result, Valle's defense counsel contended that his online activities constituted morbid fantasy role-playing, not conspiracy. The government conceded that some of Valle's communications were fantastical, but argued that some were manifestations of Valle's specific intent to commit the alleged crime of kidnapping.
Judge Gardephe observed that "Valle's depraved, misogynistic … fantasies about his wife, former college classmates, and acquaintances undoubtedly reflect a mind diseased." United States v. Valle, No. 12 Cr. 847 (PGG), 2014 WL 2980256, 2014 U.S. Dist. LEXIS 89650 (S.D.N.Y. June 30, 2014). His observation notwithstanding, however, the judge granted Valle's motion for a new trial. He did so based on the theory that the government neither demonstrated proof beyond a reasonable doubt that Valle's chats reflected true criminal intent as opposed to fantasy role-play, and that the government's evidence was insufficient to distinguish the real communications from the conceded fantasy communications. (emphasis added). In Valle, the Court wrote:
Valle's visits to Internet sites devoted to death, violence, and kidnapping; his possession of images depicting acts of sexual violence against women; his computer searches regarding kidnapping methods; and his 89 computer folders containing Facebook images of women he knew, all graphically illustrate his depraved interests.  The Government did not, however, meet its burden … the Government offered no evidence that would have permitted a reasonable juror to determine whether someone who is truly interested in kidnapping a woman would be more likely to engage in these activities than someone who is merely interested in fantasizing about kidnapping and committing acts of sexual violence against women.
Even digital communications that may appear damningly unassailable require corroboration or further investigation. As Learned Hand once ruminated, "it does not follow, because a jury might have found [the defendant] guilty of the substantive offence, that they were justified in finding him guilty of a conspiracy to commit it." United States v. Crimmins, 123 F.2d 271, 273 (2d Cir. 1941).
Proof of mens rea may require something more than digital evidence alone, even if a jury is convinced of a defendant's guilt. As a result, the prosecution in Valle fell short of building their case for a conviction as a matter of law, a fact that Valle's attorneys managed to exploit in floating an argument sufficient to warrant a re-trial.
Cases and Related Readings: